2021: SC Department of Transportation (SCDOT)
After studying the issue and its impact within every county of SC, this intentionally large and inclusive coalition (SC Livable Communities Alliance) advanced the policy adopted in 2021, which is now a national model in its power of implementation, because it speaks to equity, prescribes funding and project scoping, and requires every region create equitable plans.  SCDOT implementation was swift, with recent development of:
an updated Roadway Design Manual with Complete Streets improvements,
an already active Complete Streets Council for continuous improvement,
a Ped/Bike Safety Action Plan formulating, and
possible creation of an Active Transportation Plan (maps non-motorized trips & routes taken, not just crashes)
The PCC advanced this policy by facilitating a broad Alliance called the SC Livable Communities Alliance (SCLCA).  The campaign was branded and organized to be intentionally inclusive.  See the full list of SCLCA partners, still networked for shared goals today.  The steering committee for this Alliance was PCC, AARP, SC Alliance of YMCA's, American Heart Association – SC, East Smart Move More SC, ABLE South Carolina, Coastal Conservation League, and the SC Disability and Health Project.
Past: State Agency initiatives: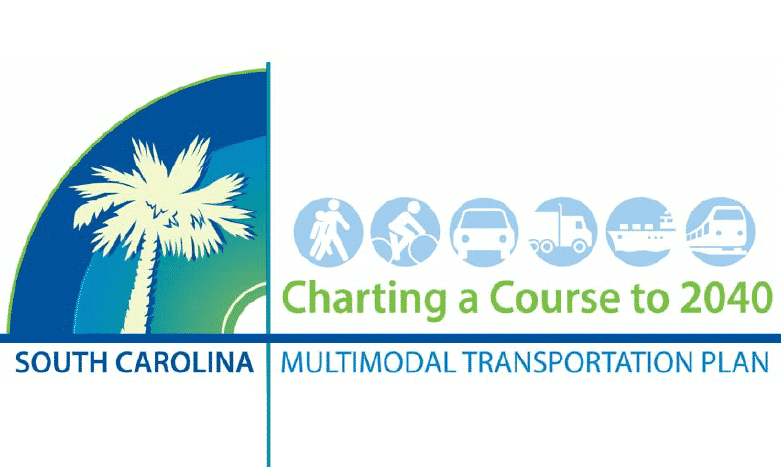 In 2014 and 2019, our efforts with the SCDOT Multi Modal Transportation Plan (MMTP) paid off, since this agency now utilizes a singular database for all local bike plans.  We grew a Coalition that submitted recommendations for this and other successes.
In 2015, PCC advocated for an improved rumble strip policy, EDM 53.
Every 5 years, the SCDOT and SC Department of Public Safety (SCDPS) collaboratively develop a Strategic Highway Safety Plan.  The PCC was a member of the statewide committee that contributed to the last Plan. The committee collaboratively develops the mitigation strategies for known traffic safety problems on South Carolina urban and rural state owned roadways.
In 2014, PCC and partners submitted our recommendations, based on broad collaboration, and many comments became part of the 5 year plan. Defined strategies are eventually used to form state funding decisions.