Amy Johnson Ely, Executive Director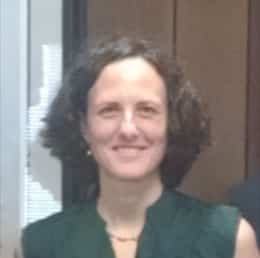 Amy began with the PCC in 2012. She's worked at the intersections of state, local, and regional multimodal transportation politics and policy for over a decade. At PCC she focuses at the state level (coordinating with local interests) on a combination of legislative, state agency, and education projects. Most recently she coordinated a multi-year, RWJF funded campaign for a state Complete Streets policy, achieving broad (coalition-style), statewide support for this state policy initiative, with equity centered at the core.
She grew up in Augusta, Georgia, but moved to Athens, Georgia for graduate school in Geography. In Athens in 2005, she started working with local bike and walk advocacy at BikeAthens, as a volunteer and later as staff. She also served on the board of Georgia Bikes, the statewide bike advocacy organization. Locally in Athens, she successfully advocated for priority bike/walk infrastructure and funding near schools, led the BikeAthens' Transportation Policy Committee and City of Athens Comprehensive Plan Transportation Subcommittee, helped write the Athens Complete Streets policy, and coordinated volunteers for a host of events & rides.  Amy is car-light, a daily pedestrian and bike commuter, and an occasional bike tourist.  She sees biking and walking as pursuits that help communities thrive and become more social, equitable, healthy, and safe.  Contact her here.
LaJoia Broughton, Adams & Reece, LLP
Contract Lobbyist.
Grover Web Design
Contract web design and general IT.
Interested in working for PCC?
Send us your resume!  For the right candidate, we may have a part-time position.  Further, we are always in search of contract consultants for temporary, grant-based projects.  Our work is rapidly evolving during this time of pandemic and protests, and we want to hear what you can do for PCC's mission.