Amy Johnson Ely, Executive Director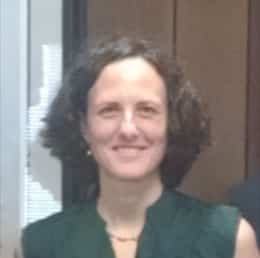 Amy has worked for PCC since 2012, at the intersections of state, local, and regional multimodal transportation politics and policy. She coordinated the multi-year, RWJF funded campaign for a state SCDOT Complete Streets policy, achieving broad (coalition-style), statewide support for this state policy initiative, with equity centered at the core.  Amy is car-light, a daily bike commuter and pedestrian, and an occasional bike tourist.  She personally sees biking and walking as pursuits that help communities thrive and become more social, equitable, healthy, and safe.
Amy has a Master's degree in Geography from the University of Georgia and an Undergraduate degree in Environmental Studies and Political Science.  From 2005 - 2012, she volunteered and worked for BikeAthens in Georgia, a local bike and walk advocacy organization.  While there, she successfully advocated for priority bike/walk infrastructure and funding near schools, led the BikeAthens' Transportation Policy Committee and City of Athens Comprehensive Plan Transportation Subcommittee, helped write the Athens Complete Streets policy, and coordinated volunteers for a host of events & rides. She also served on the board of Georgia Bikes, the statewide bike advocacy organization.  Amy grew up in Augusta, Georgia, taking the city bus to high school - and first learning from her own mother's advocacy, that successfully built a sidewalk on her neighborhood street.  Contact her here.
Grover Web Design
Contract web design and general IT.
Interested in working for PCC?
Send us your resume!  We are hiring!  Further, we are always in search of contract consultants for temporary, grant-based projects, so we welcome resumes to keep on file, should an opportunity emerge for a matching project.