If you need to contact any board member, email staff for their contact information. If you're interested in becoming a PCC board member, see this link.
Chair: Josh Boggs, Greenville (Upstate Regional; 2nd term 2021-2024)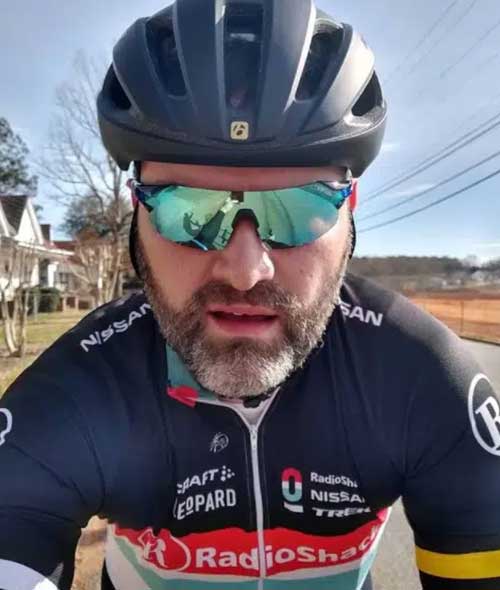 Josh began cycling at the age of 14, when his cousin introduced him to mountain biking. After graduation from high school, Josh joined the Marine Corps Reserves, where he served as a Nuclear/Biological/Chemical Defense specialist. In December 2000, he started working in bicycle shops, and has continued that career for over 20 years. As a member of the Electric City Cycling Club, Josh served as Member-at-Large, later transitioned into the role of Vice President of the club, and was awarded the Oliver P. Case Voluntarism Award, for being the club's outstanding volunteer in 2002.  From 2002-2003, he served as Board Member for the PCC. In 2005, Josh attended the USA Cycling Race Mechanics clinic at the Olympic Training Center in Colorado Springs, CO. Later that year, he worked as a neutral support mechanic at the Tour de Georgia, and later as mechanic for the Jittery Joe's/Kalahari Pro Cycling Team. Since then, Josh has been mechanic for many neutral support programs, pro cycling teams, national and world champion cyclists. In 2017, he was recognized by the Professional Bicycle Mechanics Association (PBMA) as their first ever "Mechanic of the Year." Since 2015, Josh has been working as Sales Manager for Trek Bicycle Store of Greenville. Josh lives in Greenville, with his wife, Jessica, and their five children.
Vice Chair: Rip Sanders, Columbia (Midlands Regional; 2nd term 2021-2024)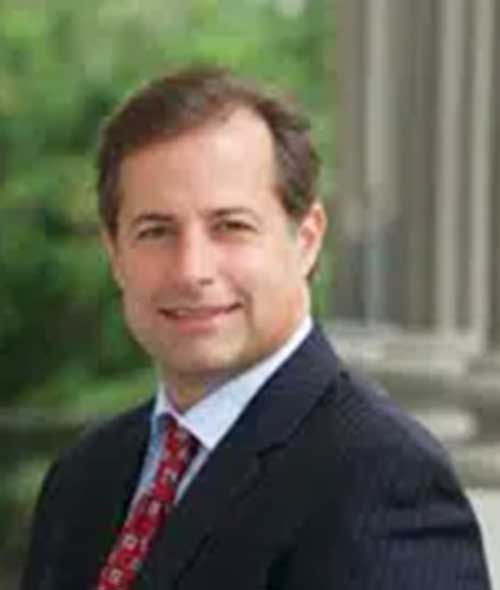 Rip is a practicing lawyer, representing and advising clients in commercial real estate and other business transactions and contracts as well as litigation matters or lawsuits. Rip has a BS in History from Clemson and a JD from USC Columbia.
Treasurer: Lanneau Lide, Columbia (Midlands Regional; 2nd term 2022-2025) Lanneau is a retired cardiologist, and he spent years leading the Assault on Little Mountain ride, annually north of Columbia. He currently volunteers with Festivelo, held annually as a fundraiser for PCC in Walterboro, SC.
Bill Brewer, Hilton Head Island (Lowcountry Regional; 2nd term 2020-2023)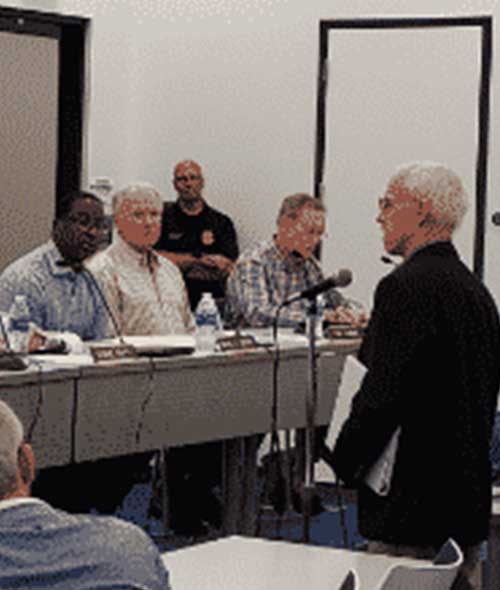 Bill assisted PCC with engineering policies and brings a broad expertise in large scale urban planning, bicycle infrastructure design and construction. He is a commuter and competitive cyclist, as well as a professional engineer and alum of University of Connecticut. Bill worked on the bike and pedestrian infrastructure design and development of large scale communities such as Weston, Florida and Sun City, and Hilton Head. A triathlete who competes in swimming, running and cycling, he also participates in charitable fund raising rides and cycling events and is a founding member and director of Hilton Head Cycling, Inc., a USA Cycling licensed club and 501(c)(3) athletic organization promoting the sport of cycling and supporting competitive amateur competing in the sport of cycling. Bill serves locally as a member of the Hilton Head Island Bicycle Advisory Committee.
Kyle Draganov, Charleston (Lowcountry Regional; 2nd term 2021-2024)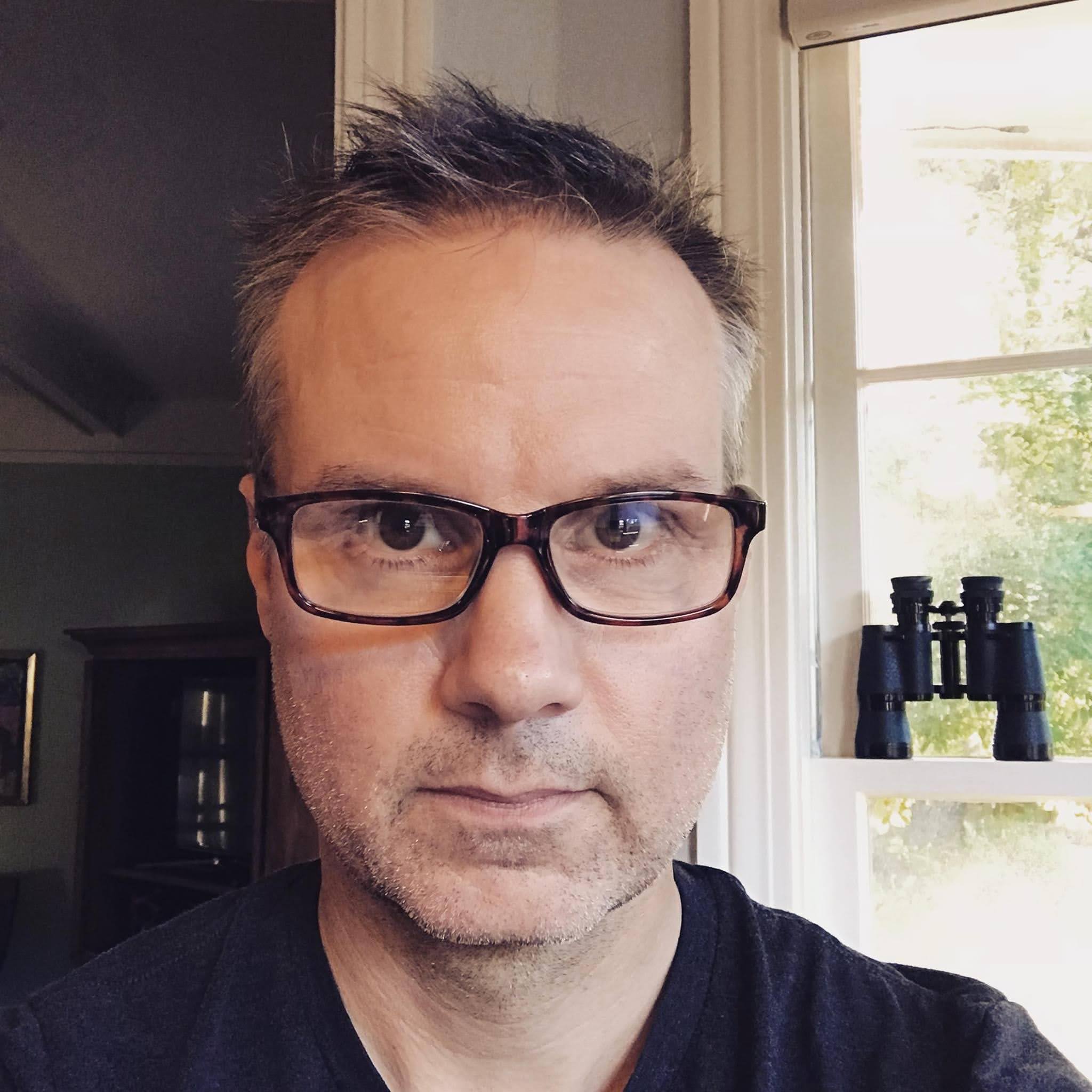 Kyle has 20+ years of experience in geographic information systems application development. Currently, he works in application security for The Baldwin Group, on contract with the NOAA Office for Coastal Management. Kyle's passion for cycling began in his teens while competing in road races and triathlons. Later in life, realizing the environmental and health benefits of cycling, he sought out opportunities to advance the cycling movement. Kyle is an active volunteer in local cycling organizations, including Charleston Moves. He annually participates in charity and group rides such as Ride to Remember for Alzheimer's, Cycle for Life Cystic Fibrosis, and Hell Hole Gravel Grind. He also co-founded a work cycling club that has grown to 20+ members. Kyle resides in James Island with his wife Kelly and daughter Bella.
Kelly Willenberg, Greenville (Upstate Regional; 1st term 2021-2024)
Kelly is the owner of Ology of Kelly, a podcasting/training company, and Kelly Willenberg and Associates, a global healthcare compliance company. Four years ago, Kelly's husband was tragically killed in a hit and run cycling accident. Since that time and upon the donation of his organs, Kelly has not only been involved in the push for tougher distracted driving laws, but serves on the OPTN Lung Transplant Committee at the National level.
She is on the Small Business Regulatory Review Committee at the state level and serves on the Board of Directors for Healthcare Compliance Association. Kelly's goal is to help every cyclist have safer streets so they and their family do not have to go through what her family has endured since Dale's death.
Eshana Young-Pierre, Columbia (Midlands Regional; 1st term 2021-2024)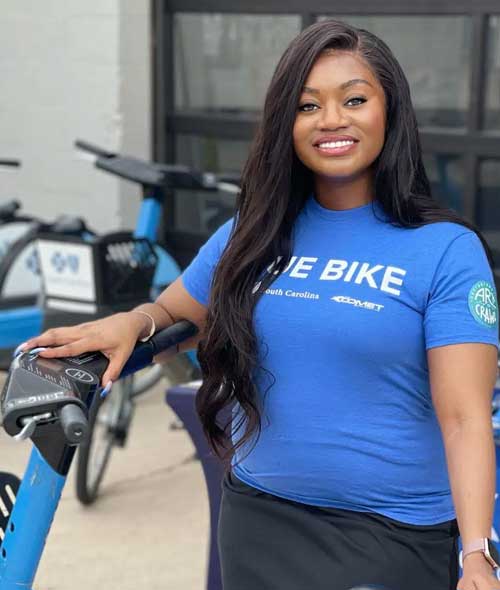 Eshana is currently the Marketing and Communications Manager for Blue Bike SC. She has been in the creative industry for 13 years as a Graphic Designer and Marketing professional. She is proficient in generating revenue by implementing cutting-edge branding campaigns, visual marketing, and branding design. Her creative journey has allowed her to change the narrative of many businesses in South Carolina, outside of South Carolina, as well as outside of the United States. Eshana takes a hands-on approach with her clients, which she believes unlocks opportunities for success, growth, and abundance.
Mary McGowan, Greenville (Upstate Regional; 1st term 2021-2024)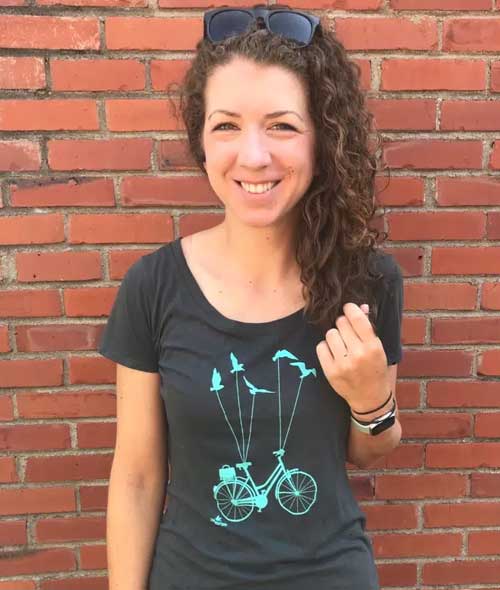 Mary McGowan is a Speech-Language Pathologist for Greenville County Schools and a full time bike commuter in Greenville, SC. She currently serves as the board chair of Bike Walk Greenville and is passionate about building safer and more accessible infrastructure for active transportation.
Ernie James, Florence (Lowcountry Regional; 1st term 2021-2024)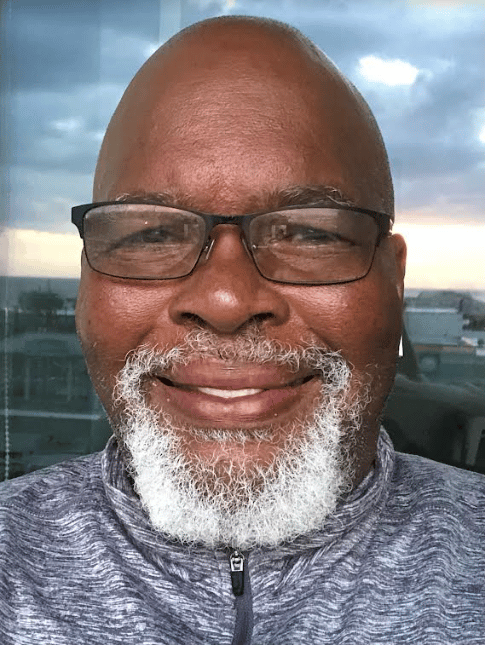 Ernie is a retired Human Resource executive who worked in leadership positions at General Motors, United Technologies and Sonoco Products. He is a graduate of the University of Rochester Simon Business School. Ernie sees bicycling as a great means for building communities, and he brings to PCC years of corporate management and board leadership experience.
Fiona Martin, Lugoff (Midlands Regional, 1st term, 2022-2025)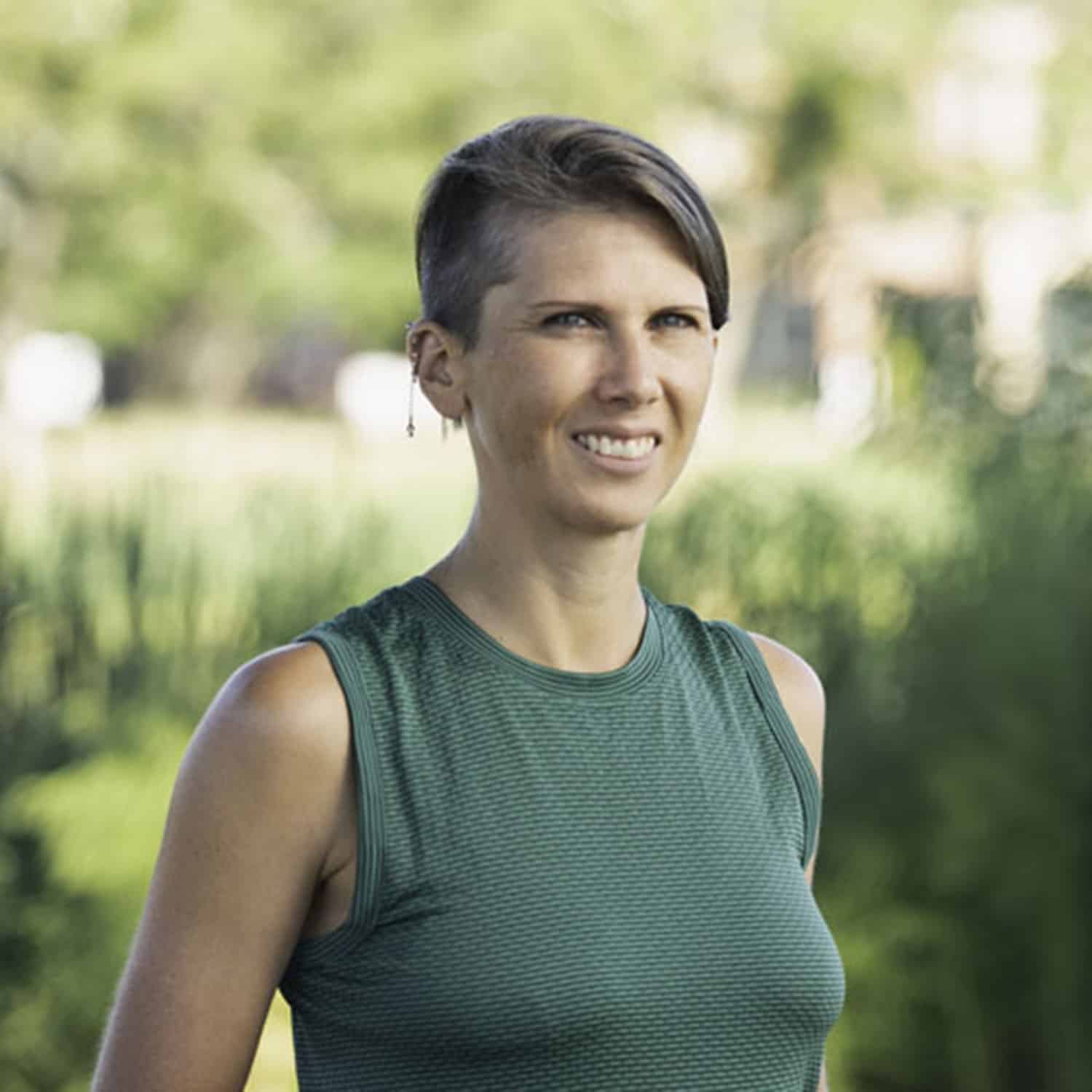 Fiona is a digital marketer and founder of FGM Internet Marketing, a workers' owned co-operative for digital marketing professionals. As a competitive triathlete, she spends many hours traveling by foot and bicycle on the roads near her house in Kershaw County. Through her grassroots advocacy for bike/ped safety, she was appointed to the Kershaw County Planning Commission in March 2021. Fiona also enjoys growing her own food and medicine, cuddling chickens, wrangling her dogs, and practicing reciprocal relationships with the landscape around her.
Kelly Mezzapelle, Myrtle Beach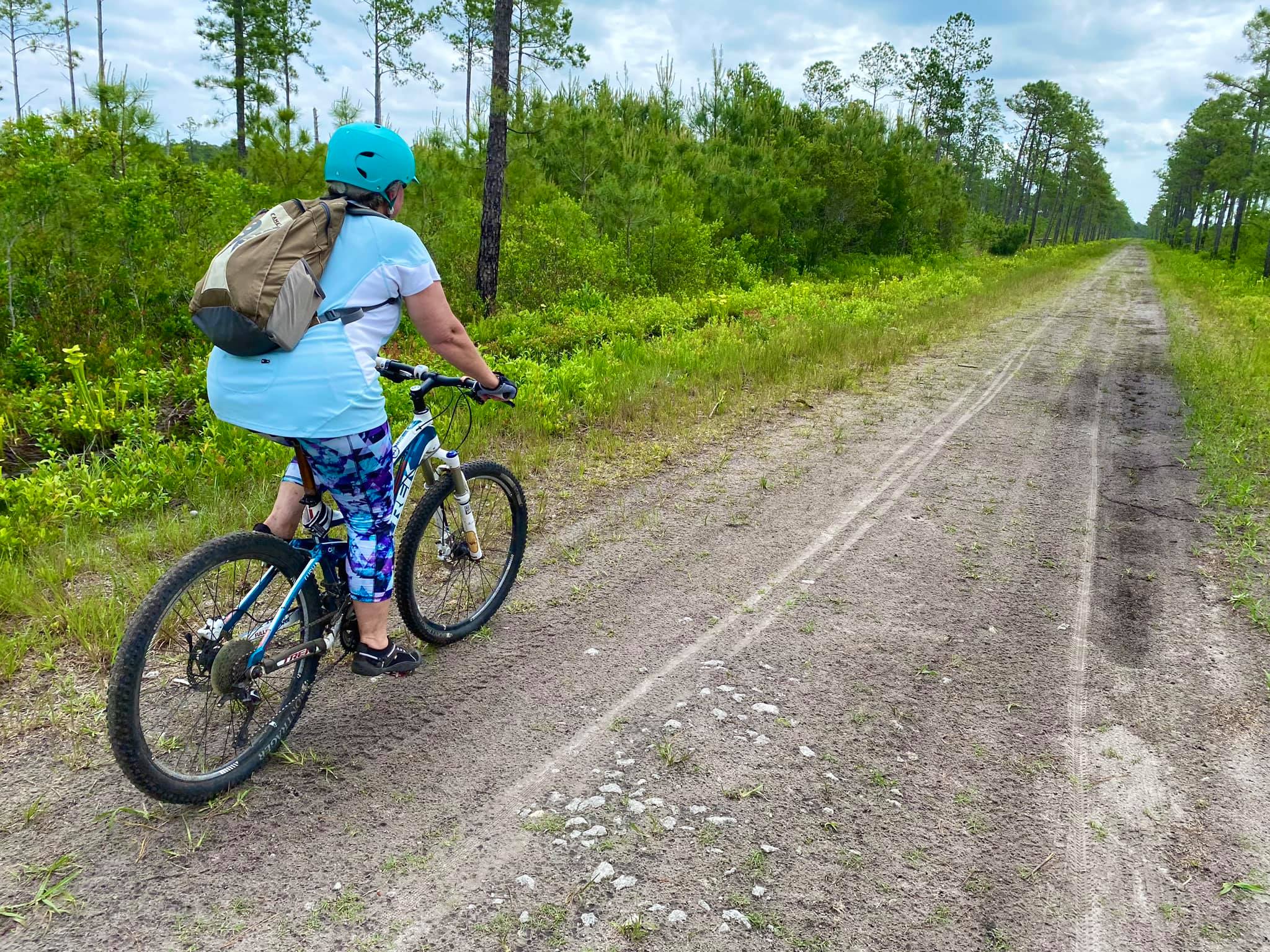 Kelly has been a planner for the City of Myrtle Beach for over 20 years. Kelly has developed transportation plans, roadway design plans, mixed-use pedestrian-friendly zoning districts, and currently staffs the city's Bicycle and Pedestrian Committee. Kelly is a member of the American Institute of Certified Planners, and has her BS in Marketing and Real Estate from USC-Coastal and her MBA from Winthrop University. Kelly and her husband have been cycling on the Grand Strand for almost 30 years.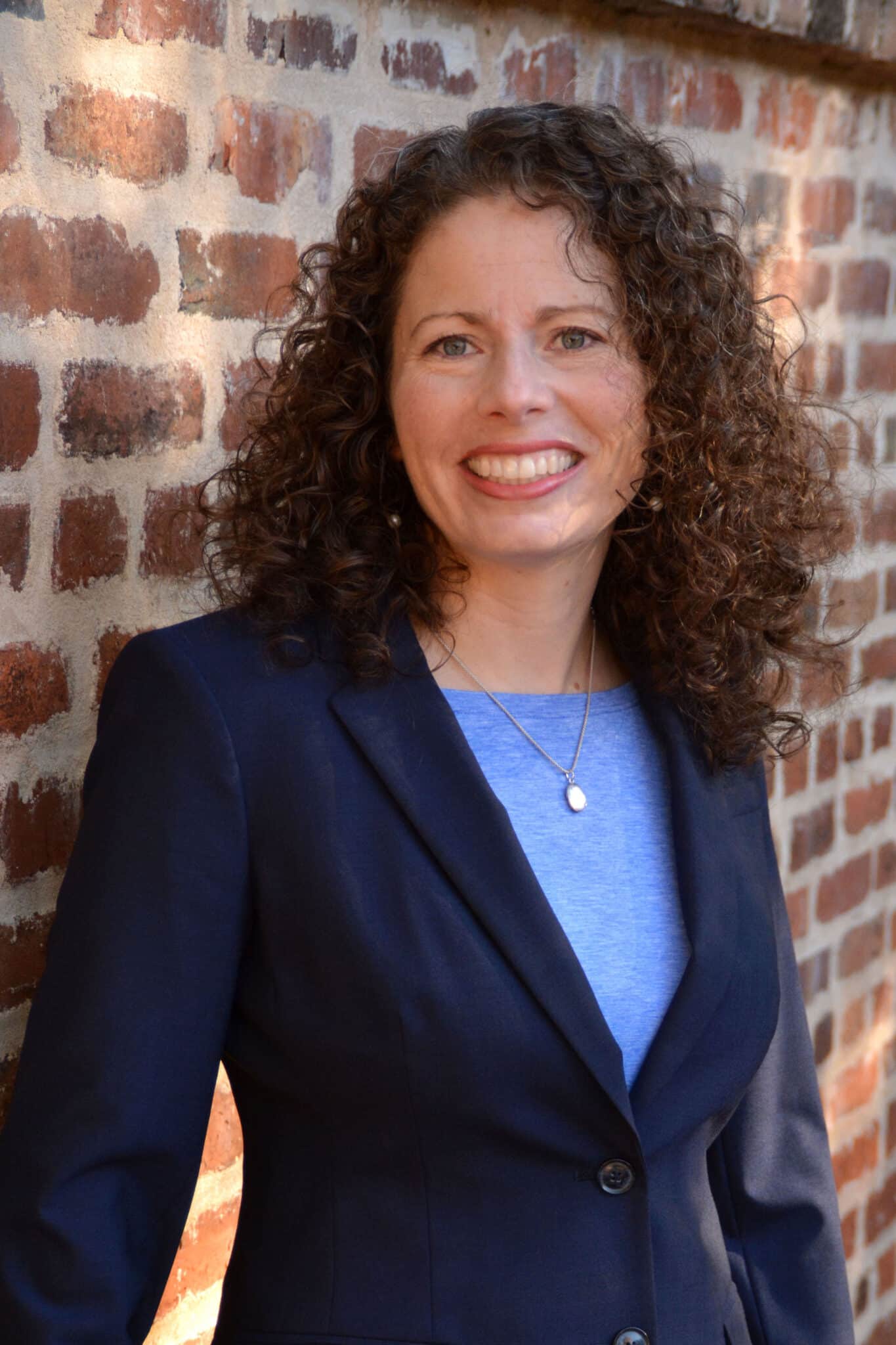 Leigh has worked in the planning field since 2005, and has enjoyed becoming more involved with bike and pedestrian planning while working as a comprehensive planner for the City of Columbia, a role she's held since 2015.  An avid road runner, cyclist, neighborhood walker, amatuer potter and jam maker in Columbia, she also enjoys hiking, mountain biking, trail running, and skiing.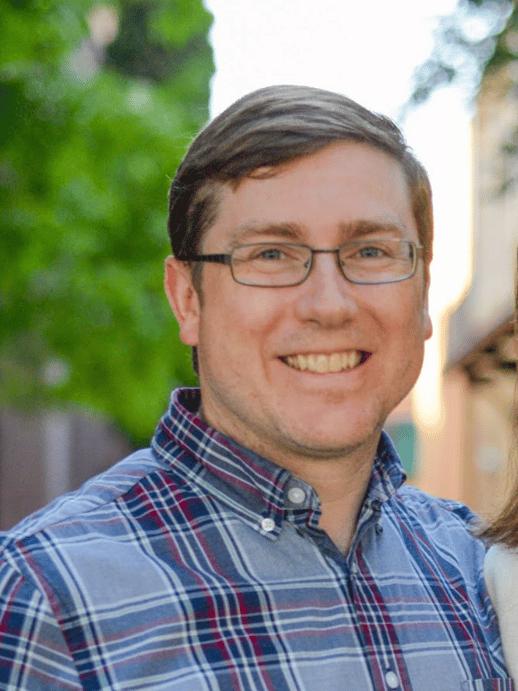 Kyle is a Senior Planner with the Sumter City-County Planning Commission, where he serves as the lead transportation planner for the City of Sumter, Sumter County, and the Sumter Area Transportation Study (SUATS) MPO.  He is a proud graduate of Clemson University, and an Eagle Scout.  When he's not thinking about Clemson football or city planning, he's struggling to keep up with his 4-year old daughter and 2-year old son.
Tameika Isaac-Devine, Columbia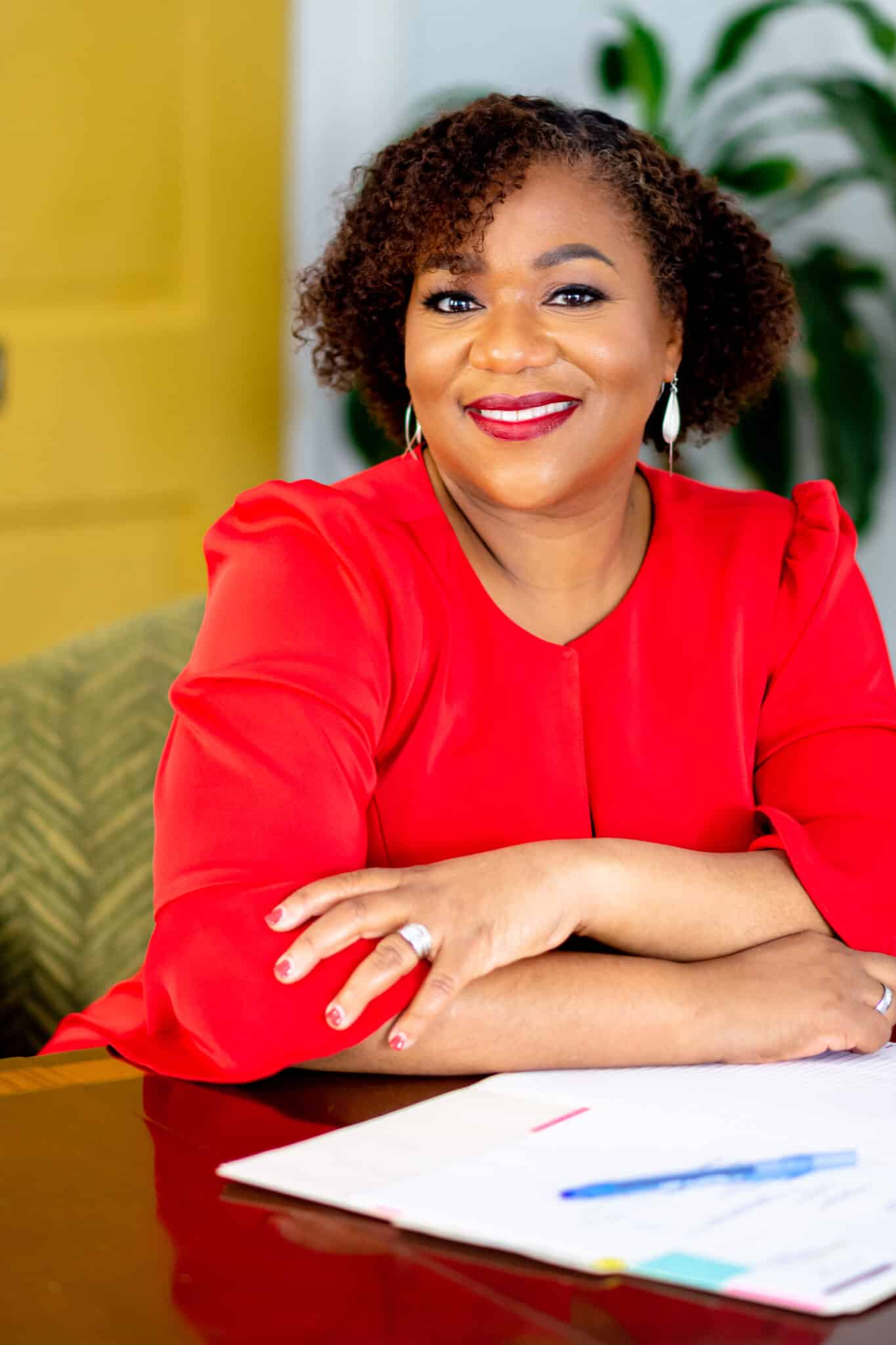 Tameika Isaac Devine is a Partner in the Law firm of Jabber & Isaac, PA and an expert in the area of women in leadership.  As a former member of Columbia City Council, she chaired the city's environment and infrastructure committee and fiercely advocated for the implementation of the Walk Bike Columbia plan.  She continues to be a community champion and advocates for issues that are important to our citizens and community.  She lives in downtown Columbia with her husband and 3 children.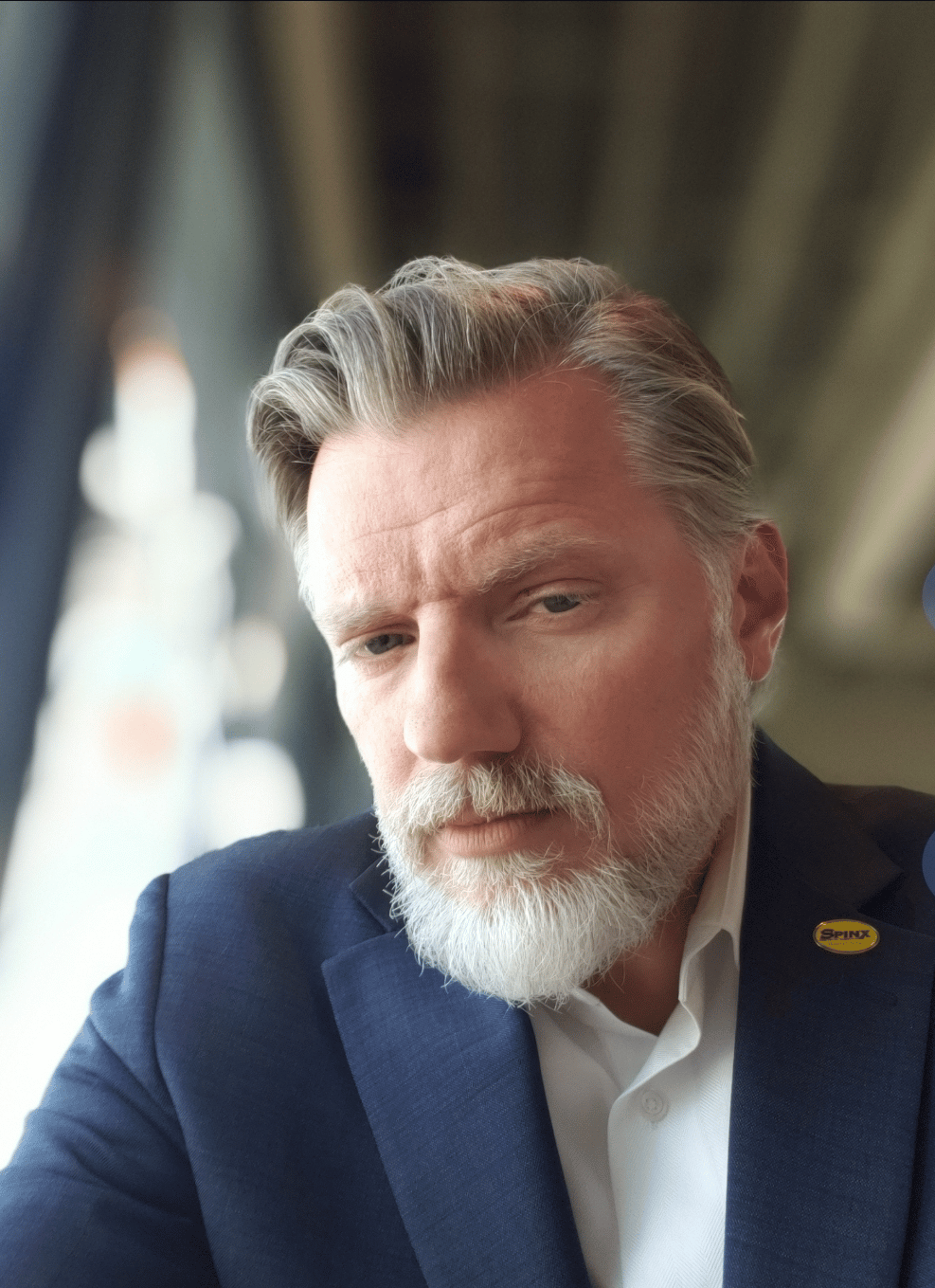 Stacey Owens is a retired police captain from the Greenville Police Department in S.C. after 28 years of service, where he served over 19 years primarily in investigatory and supervisory roles. Stacey holds a Master's in Criminal Justice from Anderson University and is now employed by the SPINX Company, LLC and is the Director of Community Engagement. Stacey is married with 3 children & 2 grandsons. After semi-retiring, he is now back to being an avid mountain biker and enjoys spending time with family.
Sylvie Baele, North Charleston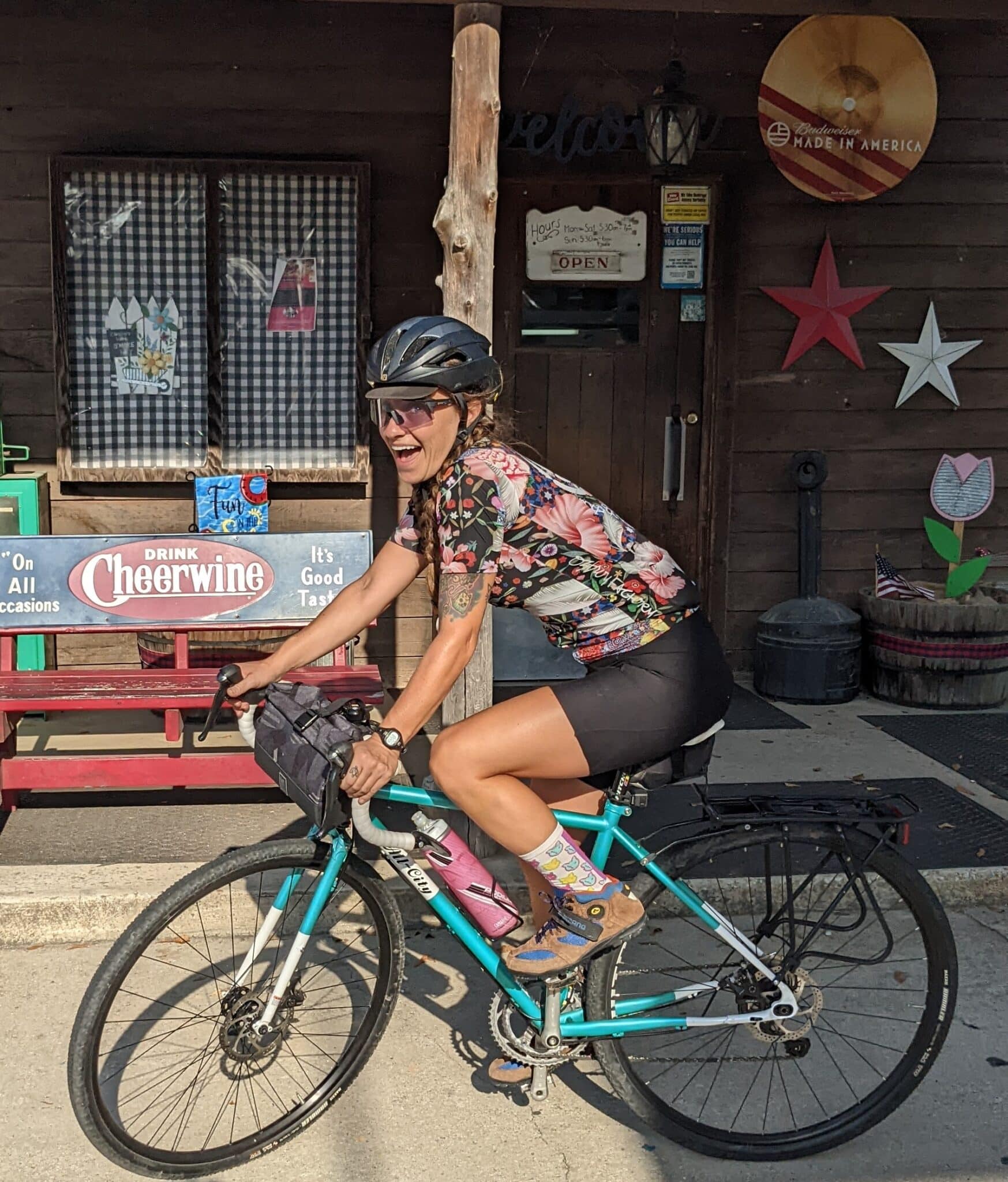 Sylvie is the executive director of Charleston's nonprofit bicycle shop, Second Chance Bikes, which works to make bikes accessible to all so everyone can enjoy the benefits of bike ownership. A recent graduate of the College of Charleston's dual masters program in Environmental and Sustainability Studies and Public Administration, she is dedicated to helping others develop a deeper appreciation of bicycles as tools of social justice, strengthening and empowering users and communities in a myriad of meaningful and intersectional ways. When she isn't turning wrenching, delivering bikes, or sending emails, she loves spending time in nature and is most likely bikepacking, surfing, foraging, or weaving baskets out of invasive vines.