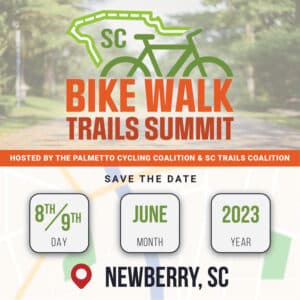 The PCC and SC Trails Coalition hosted the 2023 SC BikeWalkTrails Summit in Newberry on Thursday and Friday, June 8 and 9.
Attendees gathered for all sessions at the Firehouse Conference Center, participated in a Walk Audit around Newberry, enjoyed a bike ride, and connected with colleagues and friends.
"Really great - high quality speakers. Nedra's words were so impactful and Mark was amazing to see!"
"What can be said of Chuck Flink?.. beside the obvious WOW!""
Nedra Deadwyler - vice chair of the Urban Design Commission for the City of Atlanta shared Community is a Verb
Chuck Flink - award-winning planner, designer and author with Greenways, Inc shared Connecting Communities for a Sustainable Future
Mark Fenton - nationally-known public health. planning and transportation consultant shared Engineering Active Transportation Back into American Communities: from Pilots to Policy and led a Walk Audit for All.
"I appreciated the focus on equity - this is a key to public health initiatives."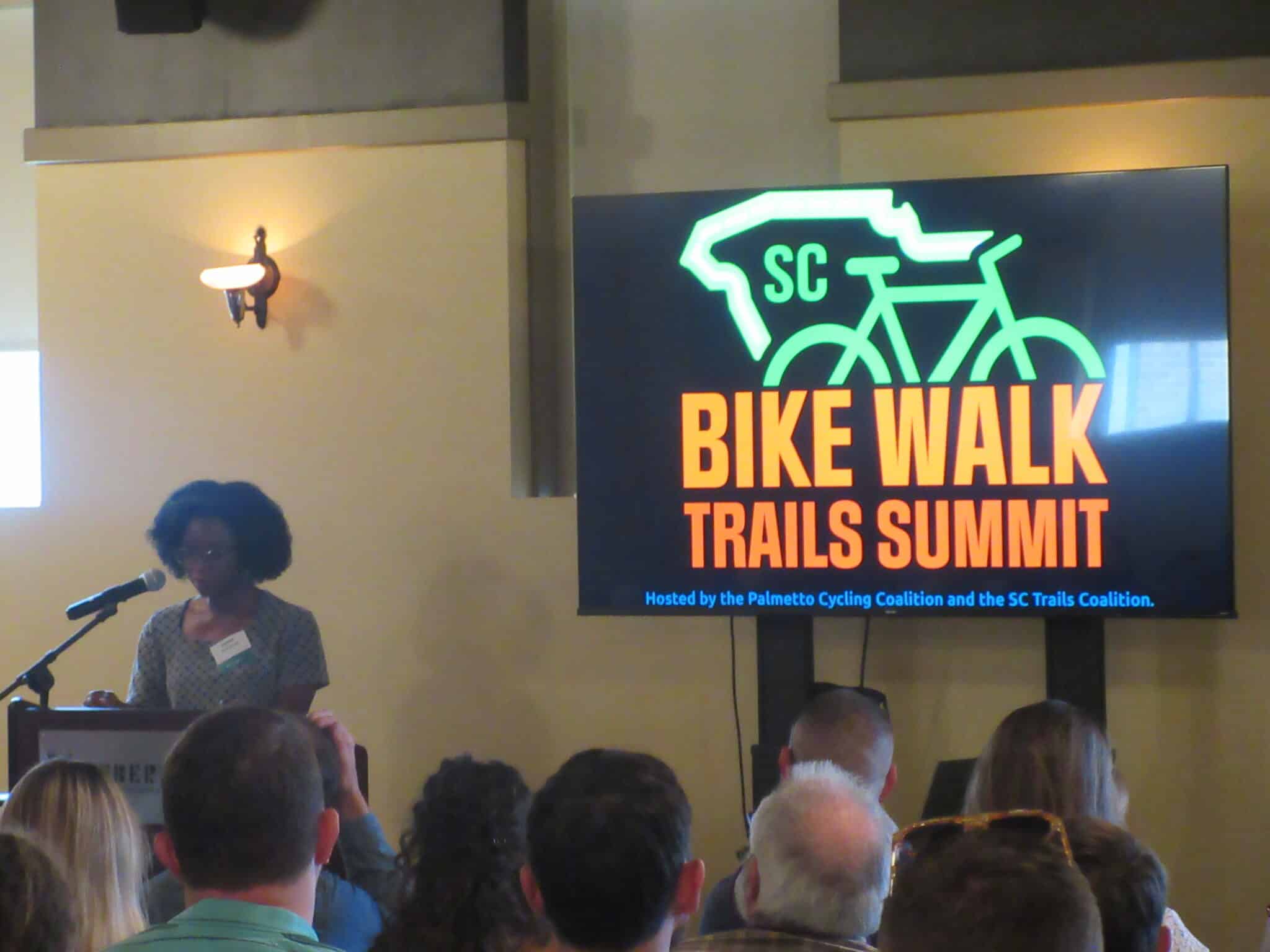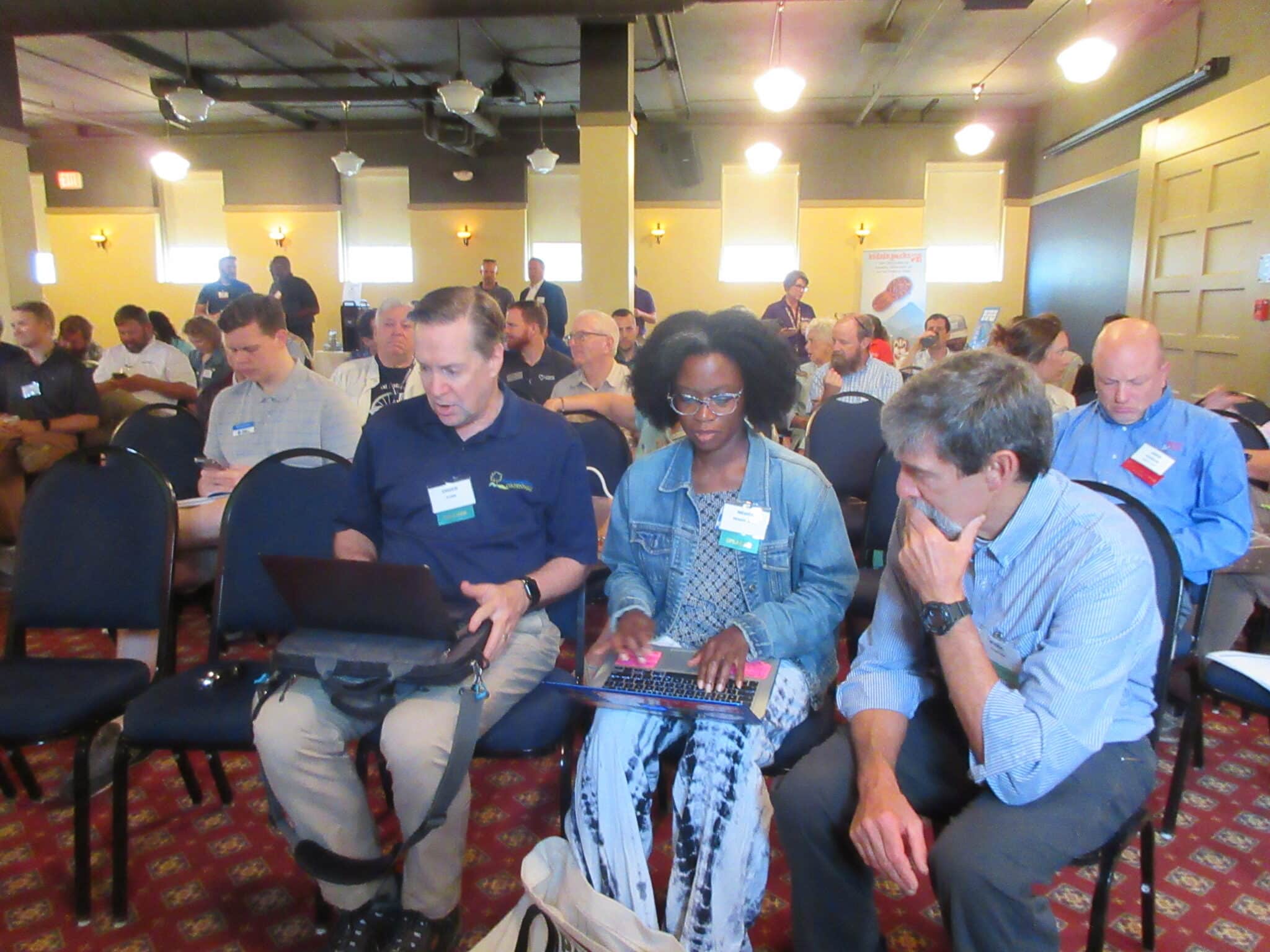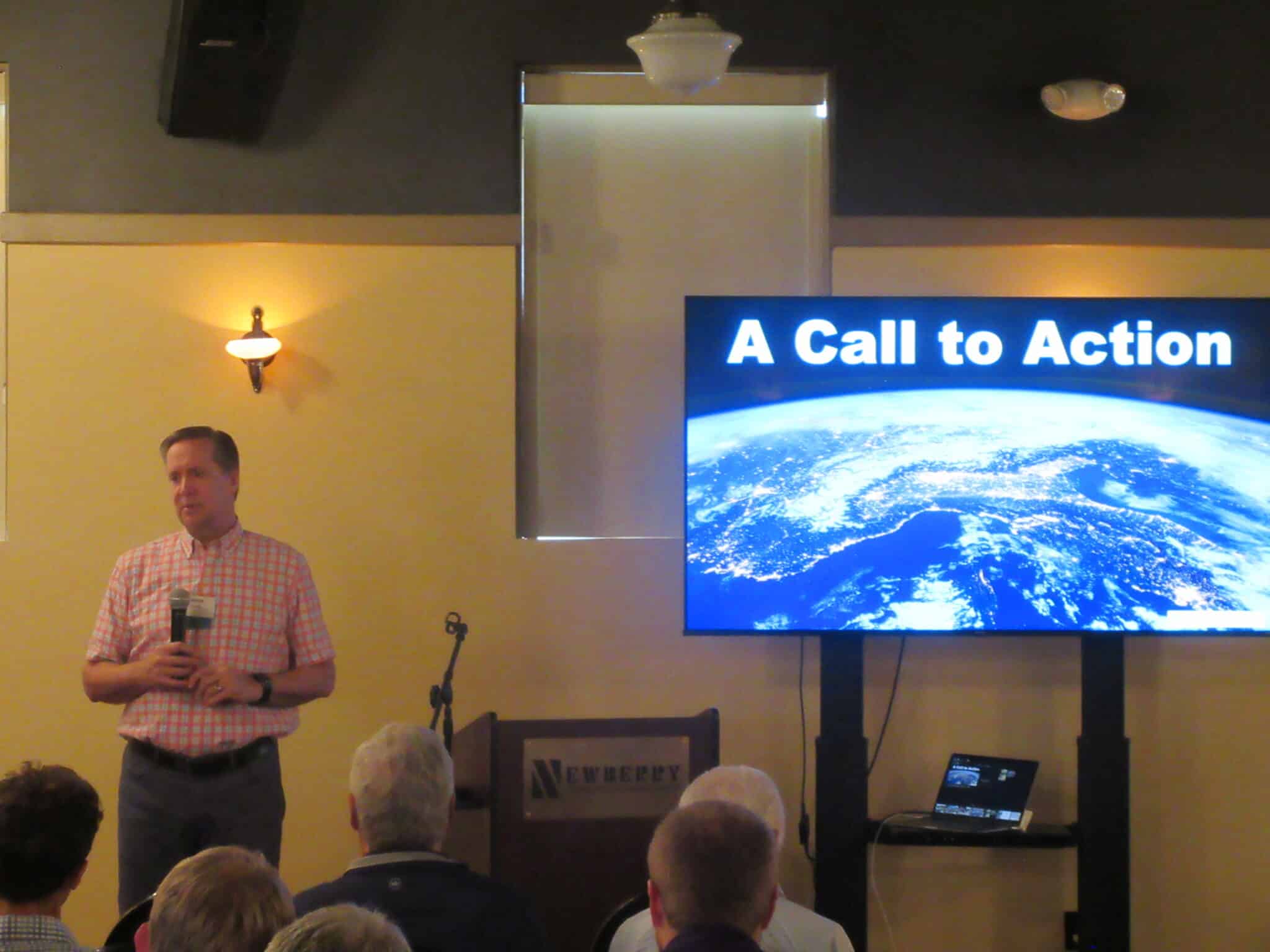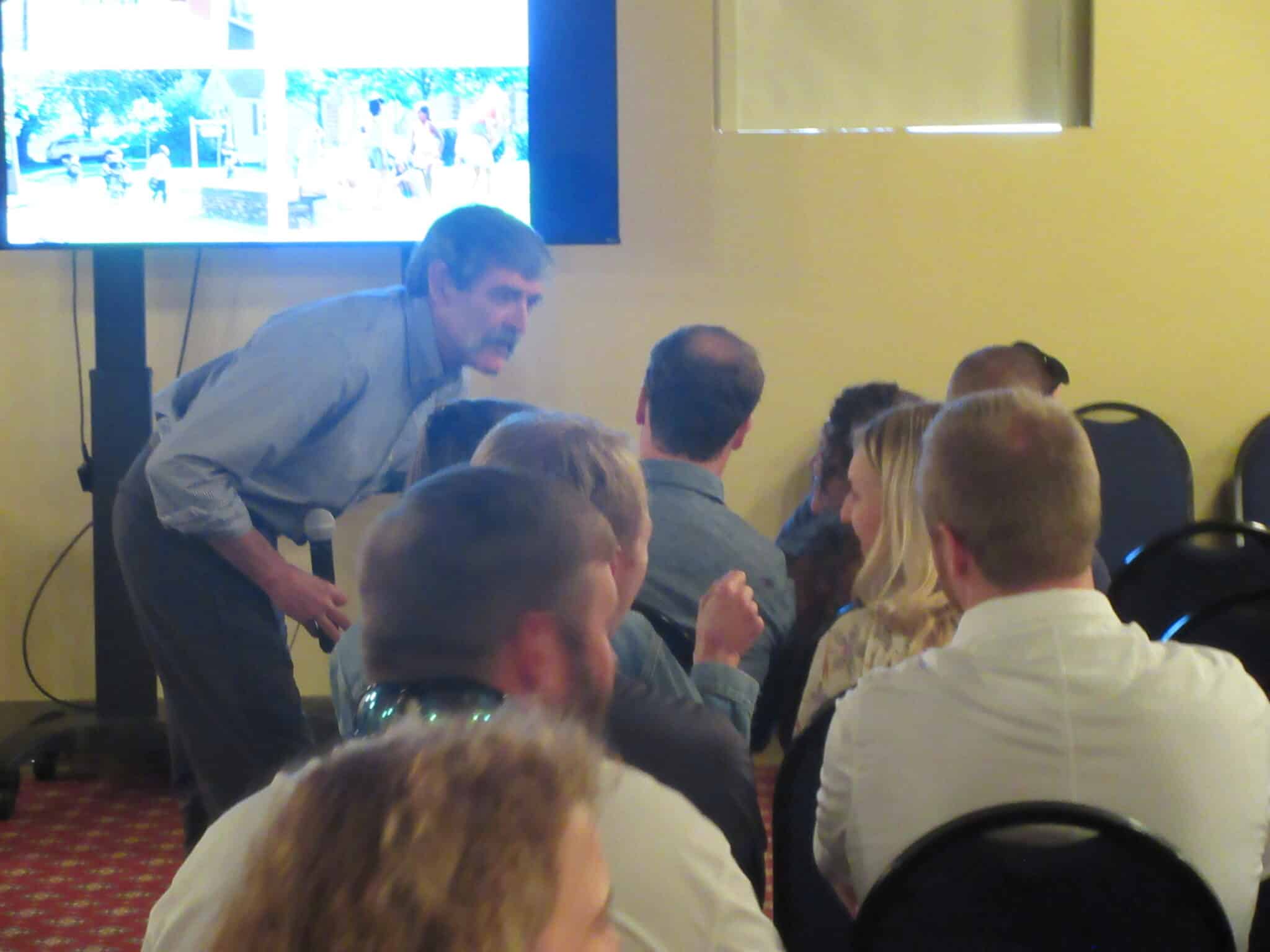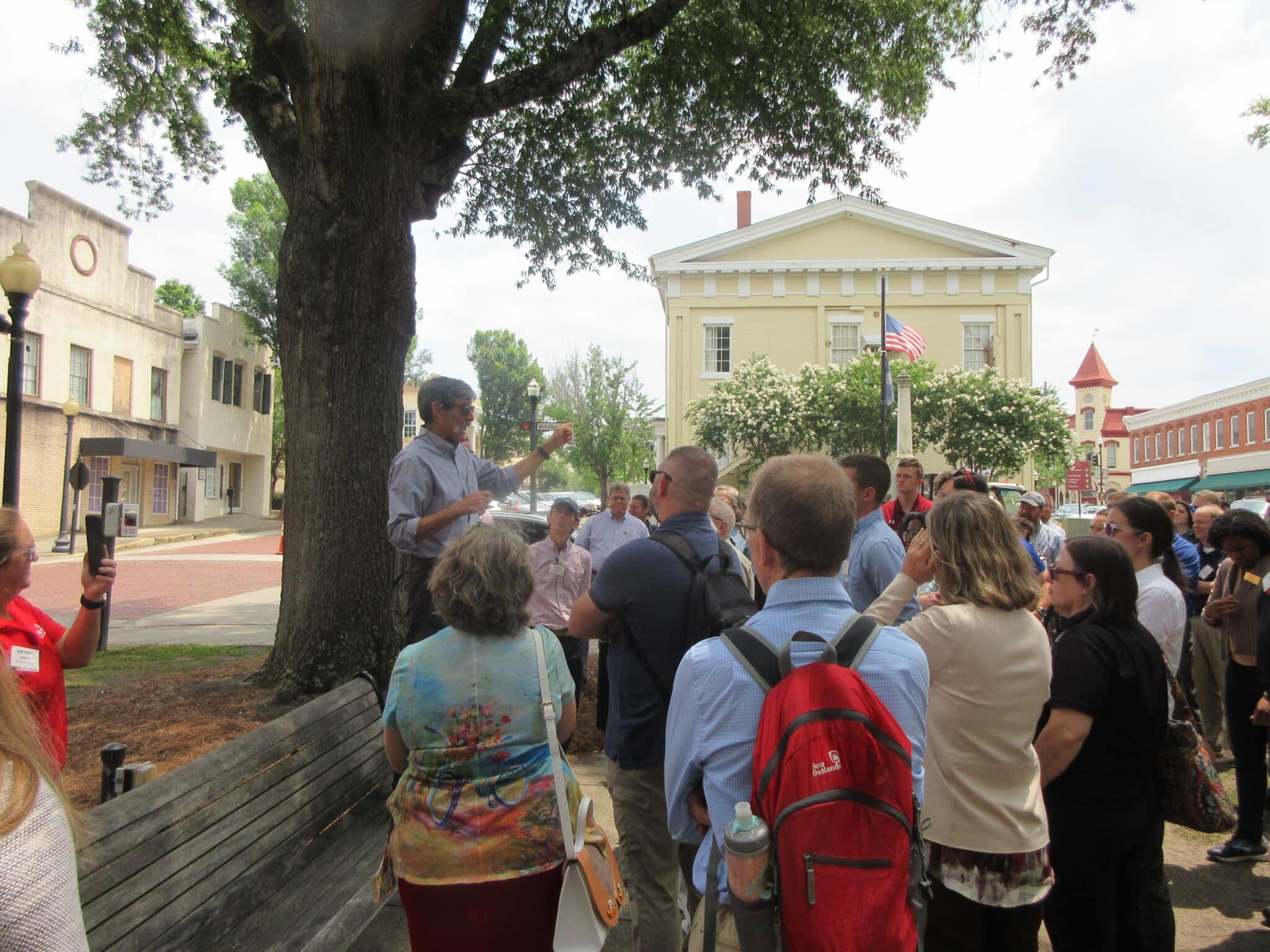 "The keynote speakers far exceeded my expectations. They were perhaps the best speakers... that I've seen at a professional conference in South Carolina."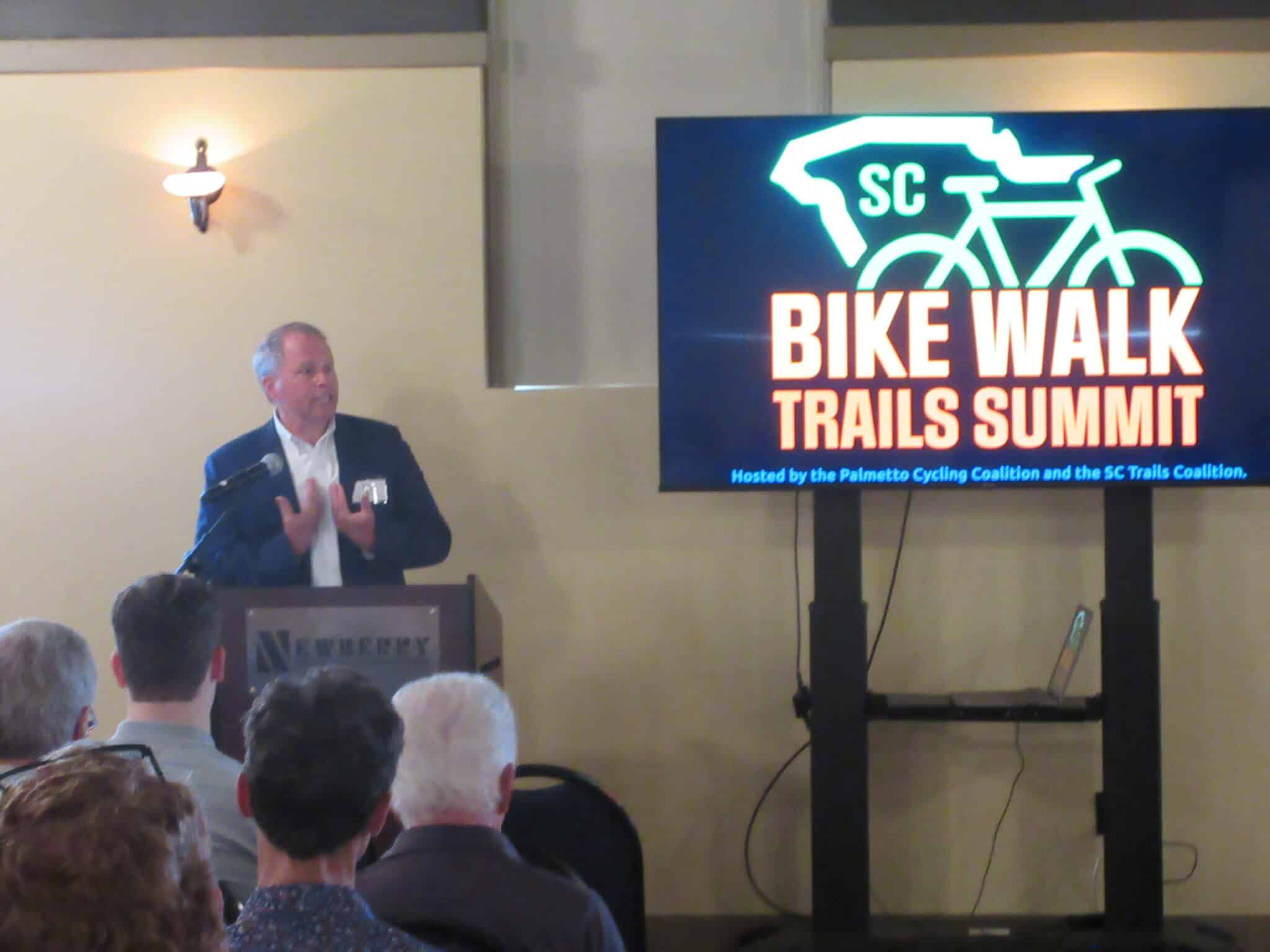 Newberry Mayor Foster Senn welcomes Summit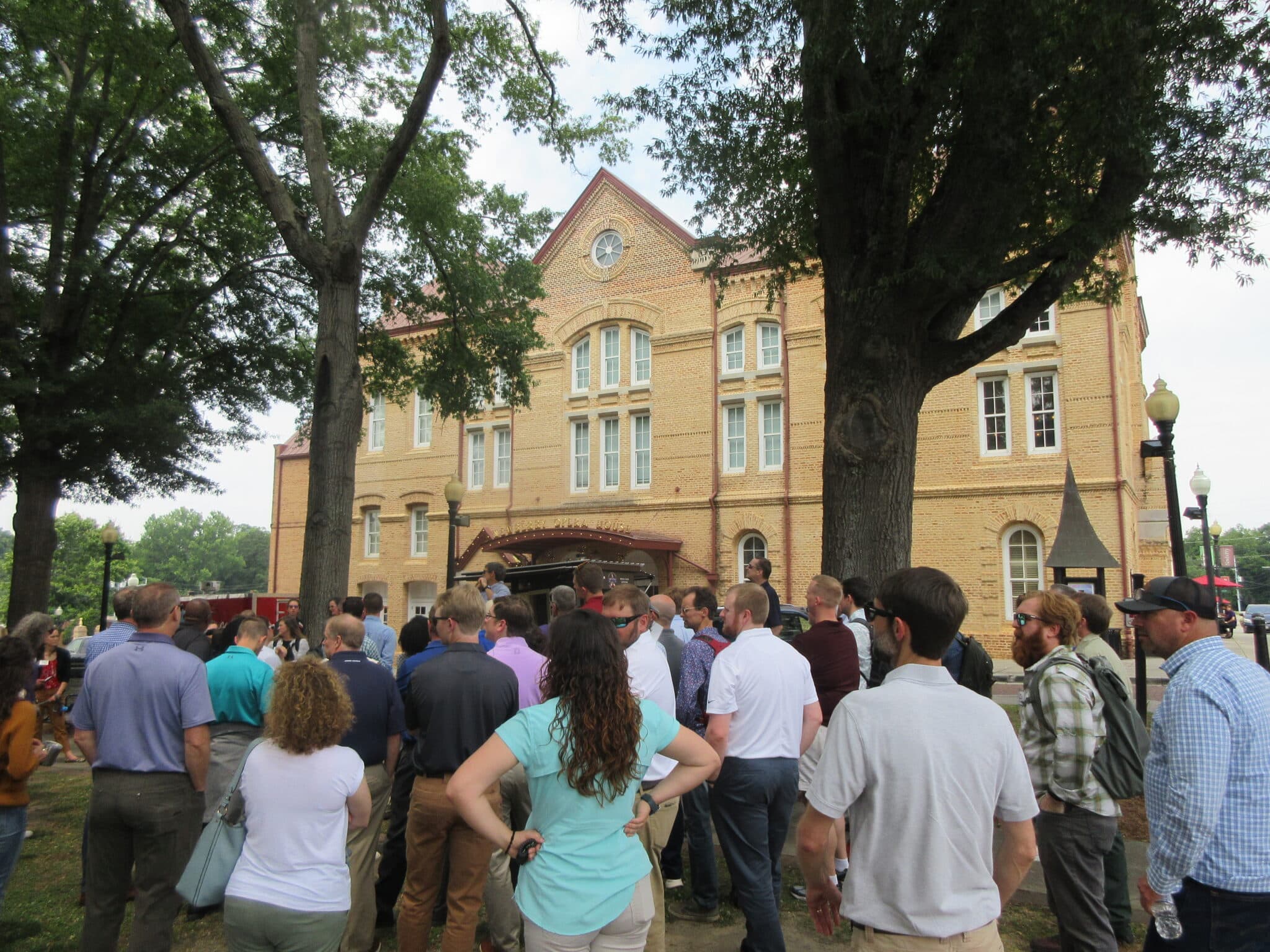 Walk Audit ends in shady park in front of the historic Newberry Opera House.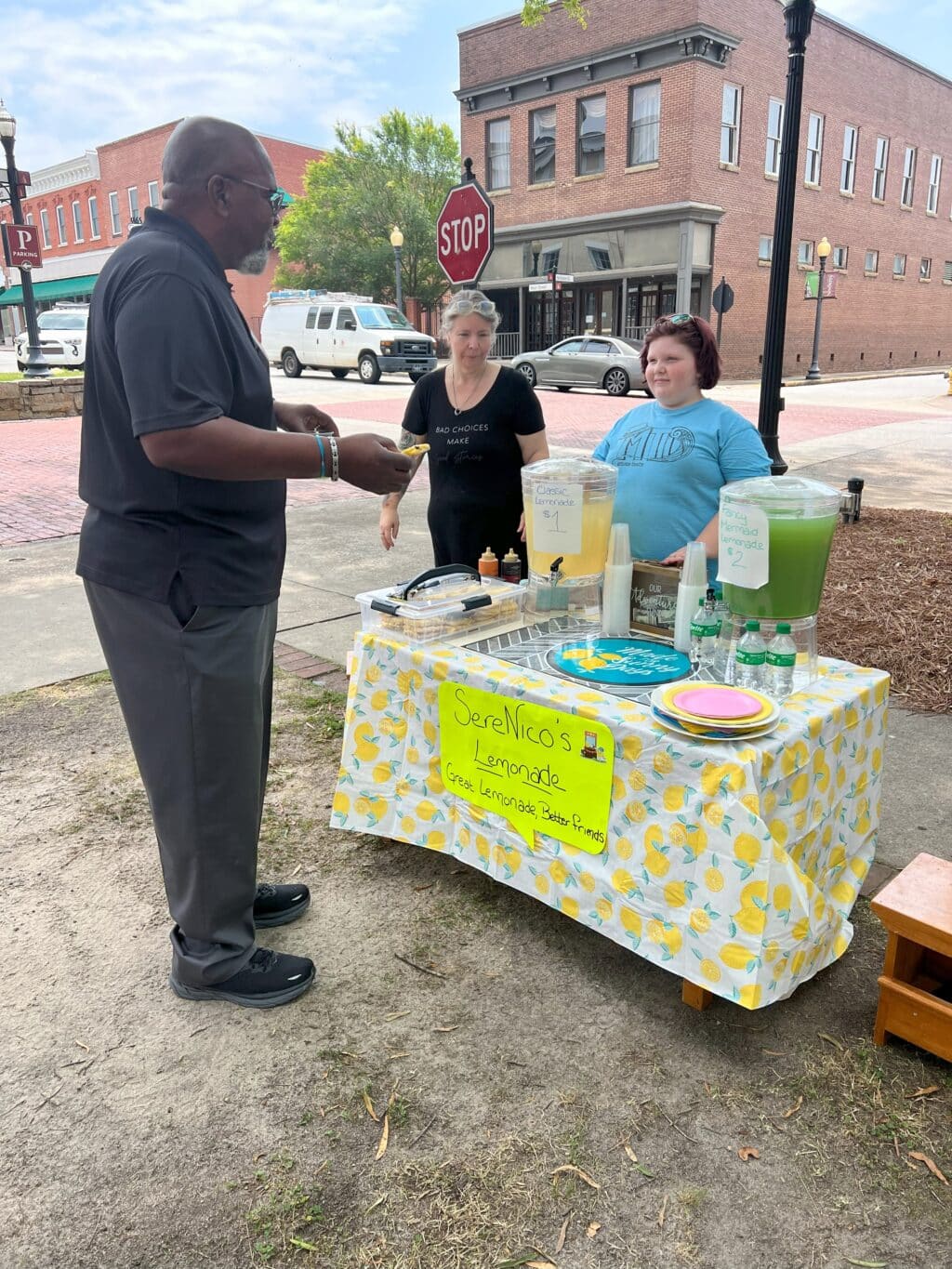 PCC Board member Ernie James buys snacks  in the park from SeraNico: Good Lemonade, Better Friends.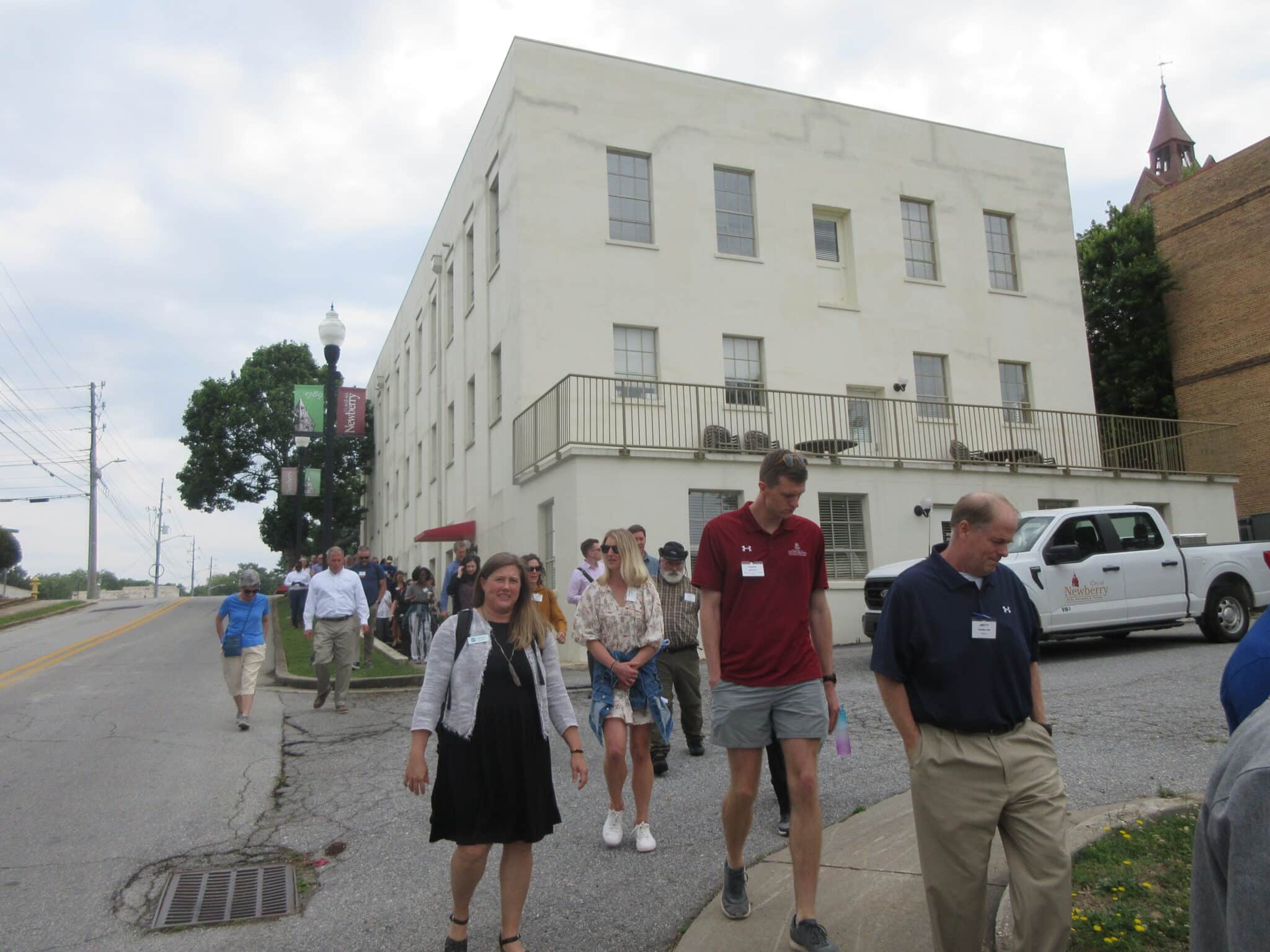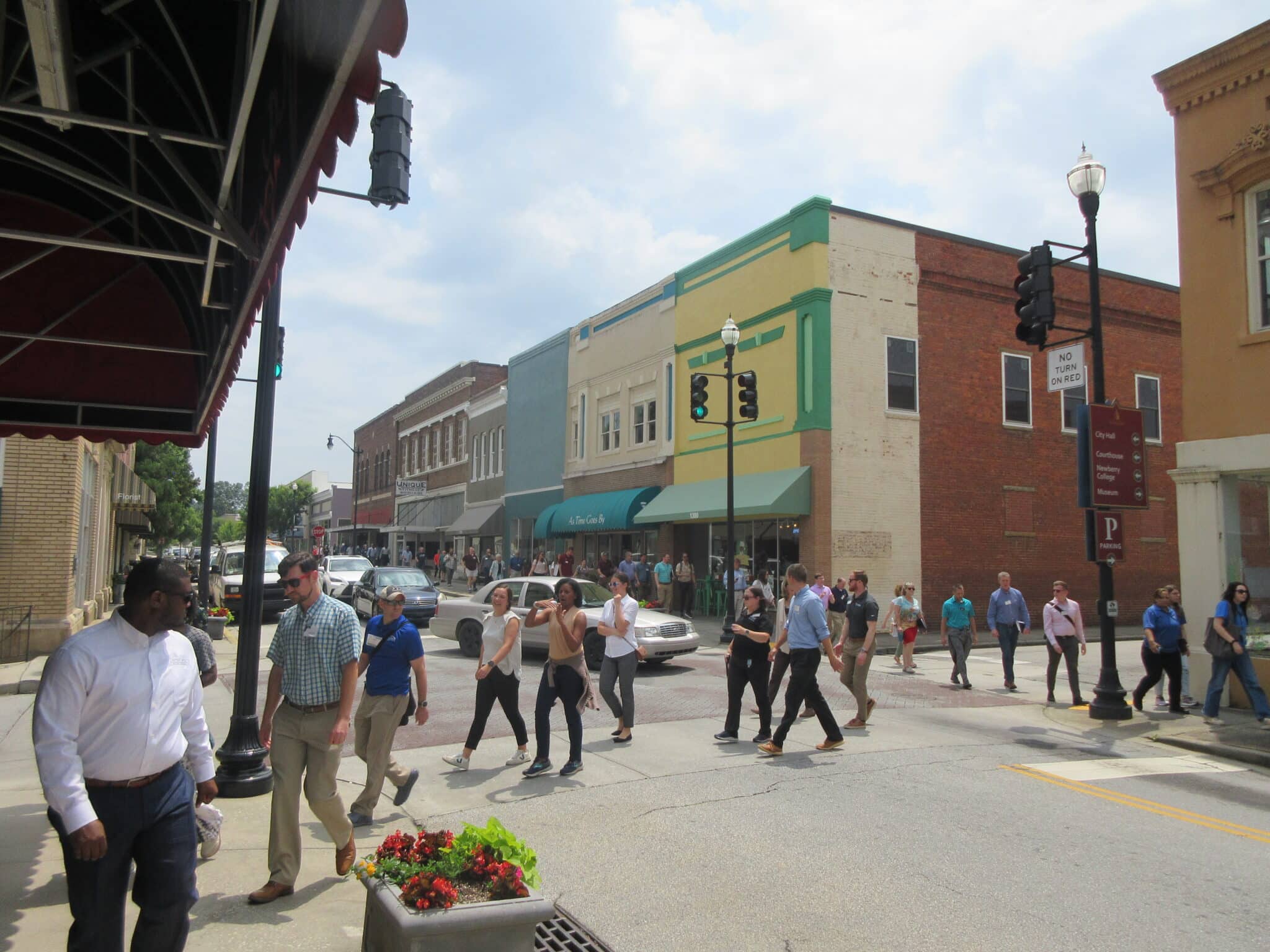 The Walk Audit covered both sides of Main Street, Newberry.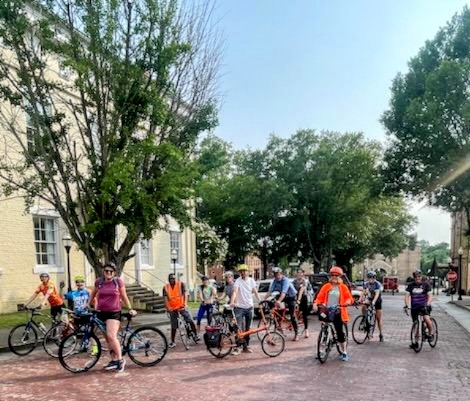 Summit participants gather with locals for a Thursday evening ride.
" really showed how broad the bike/ped movement really is....much more than just trails."