Summit Breakout Presentations
June 29, 2023
/
/
Comments Off

on Summit Breakout Presentations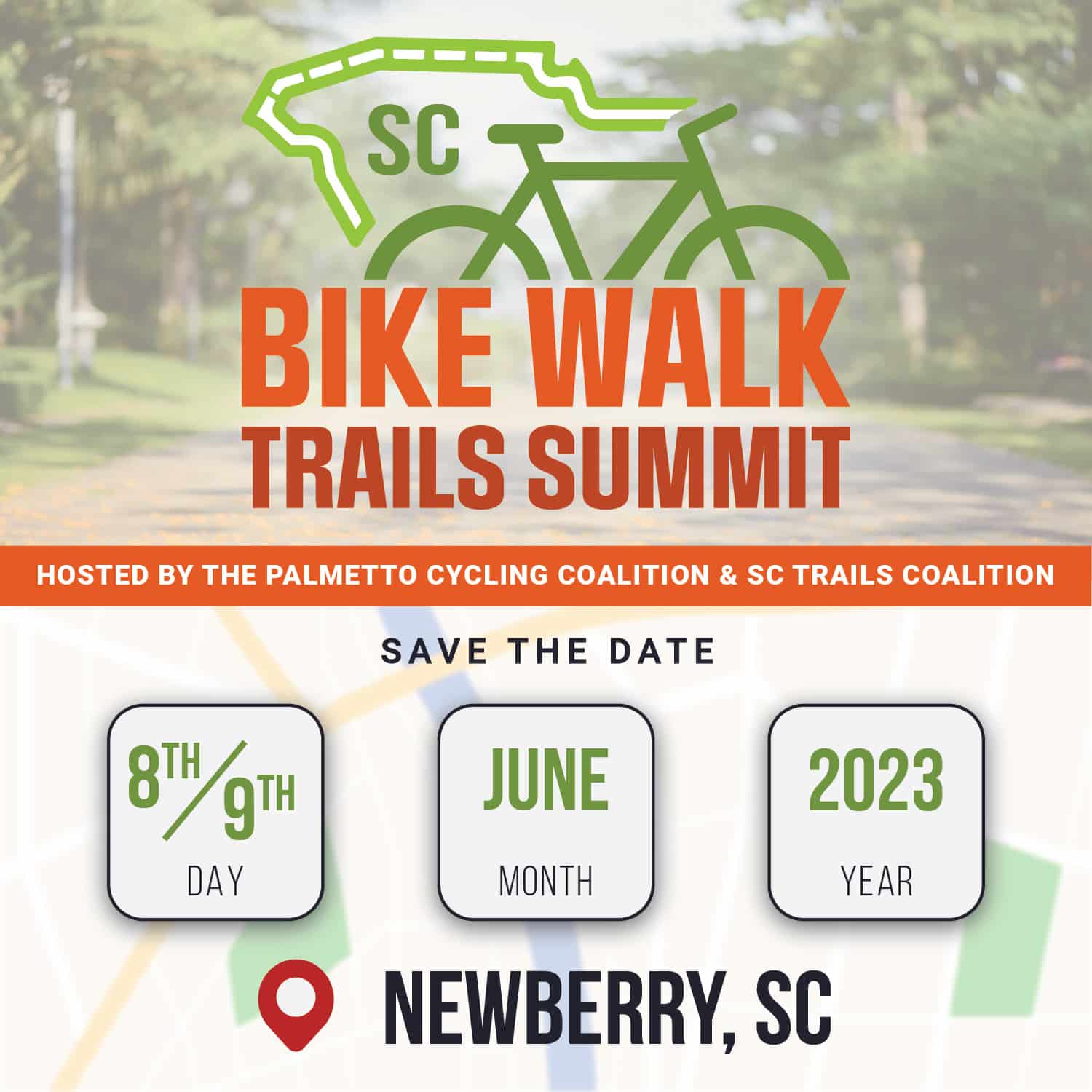 Breakout Sessions and Presenters
" I had no expectations coming in as this was my first time at a conference like this, but I was pleasantly surprised and enjoyed all of the sessions."
"I enjoyed the interaction between national/international leaders and local people implementing similar ideas and plans close to home. I also enjoyed the overarching bike/walk/trails theme and the overlapping issues in social needs, not to mention physical connectivity."
Breakout sessions A
Placemaking via Road Diets and Traffic Calming - Rachael Bronson AICP, Traffic, Planning, and Design (TPD), & Lori Campbell, SCDOT Traffic Engineer
Notes from North of the Border: The Challenges and Successes of Implementing Active Transportation Projects in Charlotte - Scott Correll, AICP, CNU-A, Senior Urban Designer & Planner, & Scott Curry, AICP, CNU-A, Associate Planner & Urban Designer, Kittelson & Associates
Trial and Error: Community Engagement - Nedra Deadwyler, Vice Chair Atlanta Urban Design Commission, & Ernie Boughman, AICP, Toole Design's Director Operations, Southeastern US  
"Native daughter Rachel Bronson's presentation was excellent."
Breakout sessions B
"Community Engagement is the Worst!" & other planning myths - Rachael Bronson AICP, Traffic Planning & Design (TPD) and Katherine Amidon AICP, Bolton & Menk
Micro-mobility Data Collection - Kyle James, Regional Planner, Berkeley Charleston Dorchester Council of Governments
Mobility & Thoroughfare Plan (MTP) - Asangwua Ikein AICP, Greenville County, Transit Planner/Grants Manager
"Katharine Amidon and Rachel Branson's breakout session was probably the most notable in that category."
Breakout sessions C
Lessons Learned: Engaging the Community in Trail Planning - Upstate Greenways And Trails Alliance (UGATA) project manager Sam Davis, MPA & consultant Asangwua Ikein AICP, with Chuck Flink AICP  
Data and Getting Things Done - Ernie Boughman AICP, Toole Design's Director Operations, Southeastern US, & Nathan Shay AICP, Solutions Engineer, Streetlight Data
Start to Finish - Kristy Bradley, Capital Projects Manager, City of Greenville, & Calin Owens, Mobility Coordinator, City of Greenville
"Another favorite was the UGATA presentation by Sam Davis and Asangwua Ikein. Together"